All screws, fasteners and washers leaving our production go through a high-precision cleaning and packaging process. This means that the VOC vacuum screws can be used plug & play directly in your vacuum system.
Upon your request, we offer – suitable for your application – the vented screws with different surface treatments.
On request, we can silverplate our VOC vacuum screws for you. Under conditions where the use of vacuum lubricants is not an alternative, silver serves as a solid lubricant and fulfills all the characteristics of a material that may be used in ultra-high vacuum and extreme ultra-high vacuum.
The silver coating of our vacuum-optimizing fasteners offers various advantages for our customers: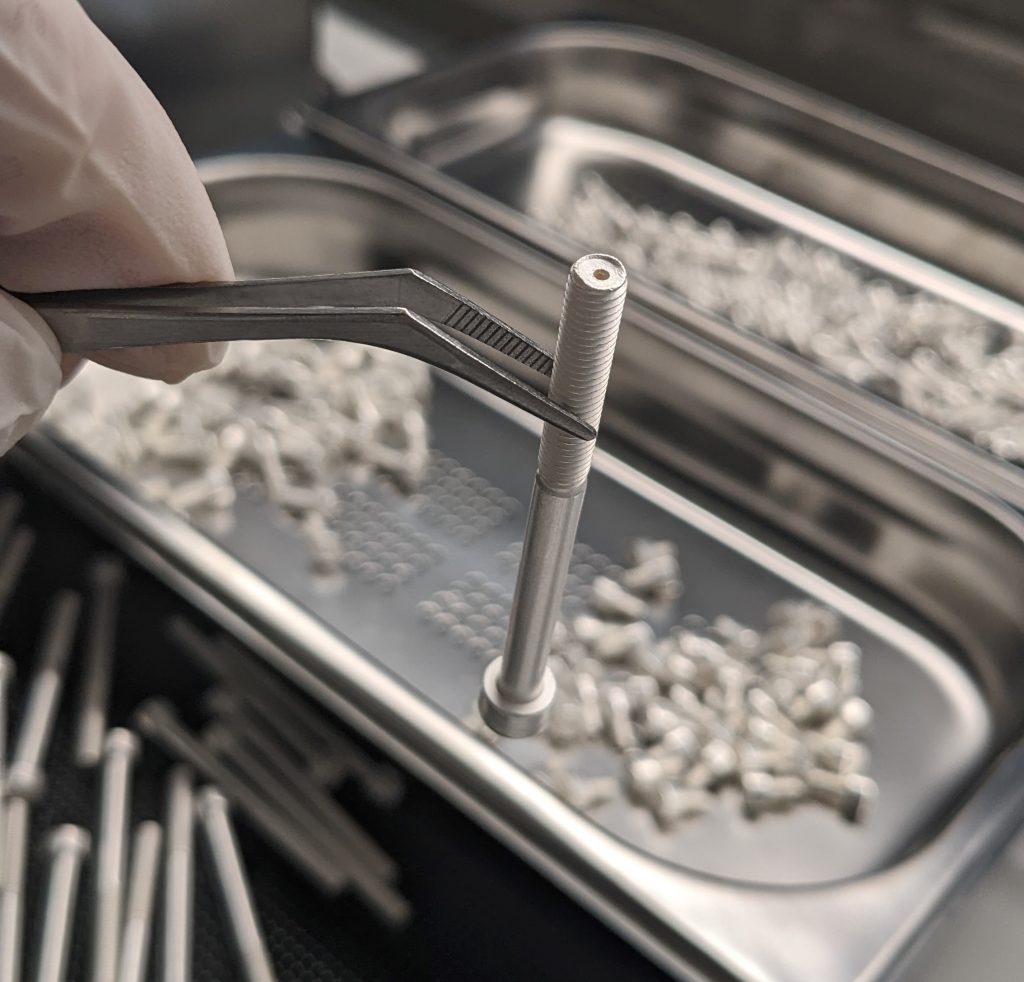 Another possibility to further improve the properties and vacuum suitability of VOC vacuum screws is the targeted hardening of the surface through the controlled introduction of nitrogen and carbon. So-called surface hardening is not an applied coating, but a diffusion hardening process.
For users, this surface treatment means various advantages:
If the right surface finish for your application is not listed, please contact us! Through network contacts we can also realize other surface finishes for your VOC vacuum screws. We are looking forward to your request!