Optimize your systems with vacuum screws!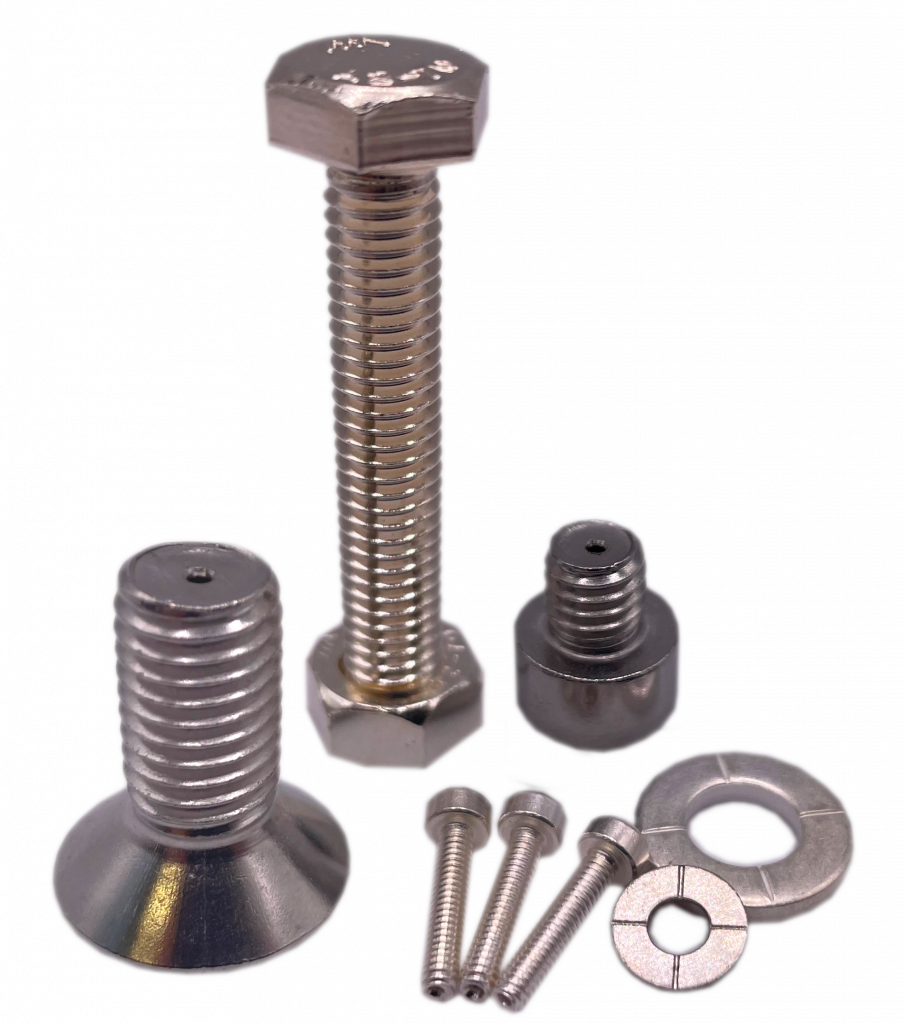 With the paperclip of vacuum technology into the deepest pressure ranges!
VOC – Vacuum Optimizing Components GmbH has made it its business to provide original equipment manufacturers and end users of vacuum technology with exactly the products they need.

With the help of the VOC vacuum screws, developed and manufactured by us in Germany, you can reliably avoid virtual leaks in your vacuum setups.
With VOC vacuum screws, you can reach your process pressure significantly faster than with conventional screws. For example, in some applications, more than half of the effective pumping time can be saved.
You can do without frequent process interruptions and thus increase your throughput because you reliably eliminate virtual leaks in your facilities with VOC's vacuum-optimizing screws.
In addition, you benefit from the permanently guaranteed stock availability of our standard portfolio and look forward to fast deliveries directly from the center of Germany.
We offer you a comprehensive portfolio of vacuum-optimizing fasteners. The VOC vacuum screws are adapted and designed for use in high and ultra-high vacuum. From vented standard screws to elaborate custom designs – we are your contact for venting holes to prevent virtual leaks. Choose from our stocked portfolio of vacuum-optimizing fasteners or contact us for your individual solution!